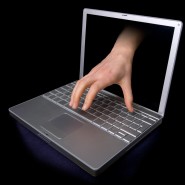 Virus Removal Company in Fayetteville, NC
These days, computer viruses are becoming more and more prevalent. For this reason, it's important to protect your computer or network from the threat of destructive viruses. And that's precisely where we can help. At Cape Fear Computer , our antivirus solutions are designed to protect your critical data and equipment while providing you with the peace of mind you deserve.
It's an awful feeling when you find out that your computer has been attacked by a Virus or is infected with Spyware or Malware! Don't panic. The best thing to do is to shut the computer off. If you can't shut it off then just remove the battery and the computer will automatically power down. Disconnect from the internet and bring your computer to us.

What We'll Do
We'll troubleshoot and diagnose software issues. If additional or upgraded hardware is required, we'll provide an estimate of how much this will cost.

We'll fix operating system issues, including boot errors and blue screens. If we discover any viruses and spyware on your device, we'll remove them for you.

If your device is a computer, we'll remove any programs or desktop shortcuts you deem unnecessary, configure startup services to your specifications, and install applicable critical updates to your software.

We'll test the device to make sure everything is working properly.
Don't Take Chances
Even the most savvy computer users run the risk of falling victim to viruses. Don't take chances with your expensive equipment or important data. Instead, trust our team to install the antivirus protection you need to keep your machine and files safe. Whether you run a business or simply want to safeguard your personal information, we'll be happy to implement an antivirus solution that's right for you. We can remove any and all viruses, Spyware, Mal-ware or information stealing programs.
Cape Fear Computer, Inc.
The ONLY Computer Service You Will Ever Need!
(910) 864-6393
4762 Yadkin Road
Fayetteville, NC 28303
capefearcomputer@gmail.com