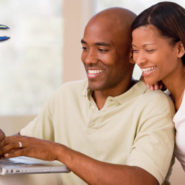 Cape Fear Computer Inc. has been serving the needs of Individuals and businesses, both large and small, since 2004. We began building and repairing computer systems more than 10 years ago. We started Cape Fear Computer with the vision of protecting and supporting Fayetteville's computer users. Cape Fear Computer Inc. has now grown to be the best computer repair and upgrading store in Fayetteville. We are committed to delivering unparalleled service.
Cape Fear Computer is Fayetteville's can trust name in Computer upgrade, maintenance, and repair.
Why do you need Cape Fear Computer?
Spyware & Virus Removal

Screen Repair and Replacement

Desktop & Laptop Repair

Home & Office Computers

Custom Built Gaming Systems

Save money

Less downtime means more productivity

Security

Safety

Over 10 years of experience

Peace of mind
Cape Fear Computer, Inc.
The ONLY Computer Service You Will Ever Need!
(910) 864-6393
4762 Yadkin Road
Fayetteville, NC 28303
capefearcomputer@gmail.com