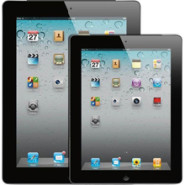 Ipad Repair in Fayetteville, NC
Whether you use your iPad for work or for play, it's probably a device you use often. So when your iPad breaks, you need a reliable and efficient repair team to get it fixed in a hurry. And that's where we come in. At Cape Fear Computer , we offer thorough and effective iPad repair services for customers in Fayetteville, NC.
At Your Service
At Cape Fear Computer , we work to repair iPads quickly. We understand that your iPad is something you're used to having on hand, and that living without it can be downright inconvenient. When you call us for help, we'll respond quickly and do everything in our power to get your device fixed. 
If your iPad has stopped working, don't give up hope. Instead, reach out to our team for help. We can repair your iPad no matter which version you own. Simply call or stop by our convenient location today.
Cape Fear Computer, Inc.
The ONLY Computer Service You Will Ever Need!
(910) 864-6393
4762 Yadkin Road
Fayetteville, NC 28303
capefearcomputer@gmail.com